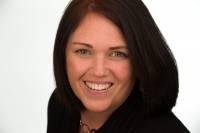 Chief Operations Officer
Christina Pennell, Chief Operations Manager has been a part of Lyle's practice since before they were married in 2003. Her expertise is in working with the LPL back office to prepare and process paperwork and to keep our website and social media up to date.
Christina has a BA in Sociology from St. Catherine's University and a Certification in Elementary Education from Central Connecticut State University. She spends her free time enjoying and taking care of her three children, Madeline, Abigail and Brooks.